The way technology has shaken up the lifestyles of human beings at different levels is just unbelievable. It has touched the different aspects of human lives and transformed the way we do things or learn anything. Furthermore, the best part is that it has transformed the education sector as well.
Increasing use of virtual learning due to Covid, availability of faster internet, advancements in smartphones, and other technologies have pushed Edtech apps creation rate and numbers. What are these Online learning apps? Are these apps good for education? Edtech apps as the name suggests are applications that integrate education and technological tools and the power of software to impart education to learners. The biggest advantage of using EdTech is that learners can receive lessons anywhere as long as they remain connected to the internet and have a device.
There are some really good Edtech apps on Android which is the most popular mobile phone operating system in the world. These apps fulfill the aspirations of learners from all over the world and offer great benefits. Also, big companies like Blackboard, Moodle, Google Classroom, and Microsoft Teams have shown great interest in Edtech. Therefore the Ed-tech sector has got great potential. In this blog, we will discuss 5 best Edtech apps available on Android:
5 Top Edtech Apps On Android
Google Classroom
Google classroom is an all-in-one tool for Online learning apps. Since Android is the operating system owned by Google, it is well optimized to carry out several tasks in the best possible manner. In both classrooms and distance learning, Google Classroom is one of the easiest and most efficient ways to learn online. Taking advantage of Google's ecosystem of tools, such as documents and slides, makes the process of sharing materials with students easier. Some of the Pros of Google classroom as per the official page of Google classroom are:
In a few clicks, the user can switch between classes, assignments, and students.

Using your school's student information system (SIS), teachers can monitor students' progress and export results.


One can organize tasks, assignments, quizzes, and tests for multiple classes based on the class schedule and subject requirements.

Display feedback alongside student work for consistent and transparent grading.

It offers users the option of an easy-to-use comment bank. Moreover, Users can also organize frequently used phrases in an easy-to-use comment bank.


One can assign tasks, quizzes, and assignments across many classes simultaneously.
Cons-
Users need a Google account.

It has video conferencing but it lacks some high-quality video conferencing features that are available on the other apps.

Not suitable for people who aren't familiar with Google other products like Google docs/sheets.

Parents can make their child opt out of Google classroom.
Byju's: Best Online Learning App
Byju's is the most valued Edtech start-up in the world. It has a market value of 21 billion dollars which is enormous. Thanks to their effective advertising and marketing strategies, this app is undoubtedly one of the most popular online learning apps. A huge number of courses are available on Byju's site, which greatly increases its reach. Also, You can take Byju's courses even for government exams such as IAS, JEE, NEET, and others. In terms of the quality, the content on Byju's is very impressive. There is a good reason for its popularity. One of the biggest is that Mr. Shahrukh Khan is the brand ambassador of Byju's m therefore, people identify Byju's as a brand. It is remarkable how much progress Byjus has made in the last few years. Byju's has also purchased its competitors like WhilteHatJR and Aakash Educational Services.
There is one con to Byju's; it is extremely expensive. To be precise, it charges around 3,000 per month which is expensive. Byju's is certainly out of reach of the average person's budget. People have accused Byju of following unethical practices and providing a toxic work culture for its employees.
Pros-
Personal classes are available with tutors.

Covers all school boards and college subjects. Users can find competitive exams tutorials as well on it.

Professional support is available.

Good for learners willing to pay for a feature-rich app.
Cons-
Has a bad reputation, especially regarding marketing practices.

Since it is very expensive it is indeed beyond the reach of common people.

Though Byjus claims it has some of the best teachers on its team, However, Byju's teachers have received below-average ratings from several students and parents.
Mathway
If Math is your weakness then you will love Mathway. This is the best online learning app. Moreover, irrespective of your subjects it can solve all types of problems. In fact, it can solve the most complex problems of algebra, calculus, or advanced geometry. Furthermore, using Mathway is easy. Just type your question into the box (or take a picture!) regarding your problem for instant results. It's a powerful app that can help you get answers to math problems from pre-algebra to college calculus. According to Mathway, their app is like your own personal tutor, providing online solutions for complex mathematics problems anytime. You can use Mathway offline as well, which makes it a useful app for students. From reducing fractions to integrating functions, it can do it all. Even though this app is very helpful when it comes to finding answers, you won't be able to see how it solved a problem unless you subscribe for a monthly or annual fee.
Pros-:
Easy to use.

Very fast and give solutions for the most complex Mathematics problem.

Best app for Math.

Mostly free to use.
Cons –
Though it offers a rich set of features several features that promote learning are available only with a paid subscription.

In the free version, the app does not provide the details about how it solved the question.

Additionally, getting quick answers to complex problems can spoil students. If they become too dependent on the app, it may drive them away from hard work.

If you want an all-around app it is indeed not an appropriate option. Only helps with Math.
Kahoot
Kahoot is an online learning platform based on games. The app provides teachers, organizations, and parents the opportunity to set up enjoyable quizzes. It is one of the most popular apps created to make learning truly easy and fun. Moreover, With 70 million monthly active users, Kahoot is certainly very popular worldwide.
The game design necessitates that the players look at their devices frequently. A teacher, business leader, or other person creates questions, and everyone answers them using a device such as a smartphone or a tablet using where a PIN gets displayed on the screen. Also, a person using Kahoot can change questions to award points. A player who answers more quickly and more correctly than others gets higher points. Furthermore, players can check their earned points on the leaderboard.
Students love Kahoot because it provides interesting quizzes full of visuals. It is a great way to measure students' understanding levels through quizzes and polls. Kahoot has proven to be highly effective at reducing boredom and monotony. Users find it energetic and engaging.
Pros –
App spreads learning mixed with fun.


Best for creating quizzes and polls.

Kahoot has become very successful in reducing monotony and boredom as it is an energetic and lively platform.

The app reduces frustration levels among students.
Cons-
Tracking students' progress is hard on Kahoot.

Cannot replace a full-fledged classroom.

Some of the app's features such as music in the background may annoy some users.

It promotes competition among students which can work negatively as well.
Khan Academy: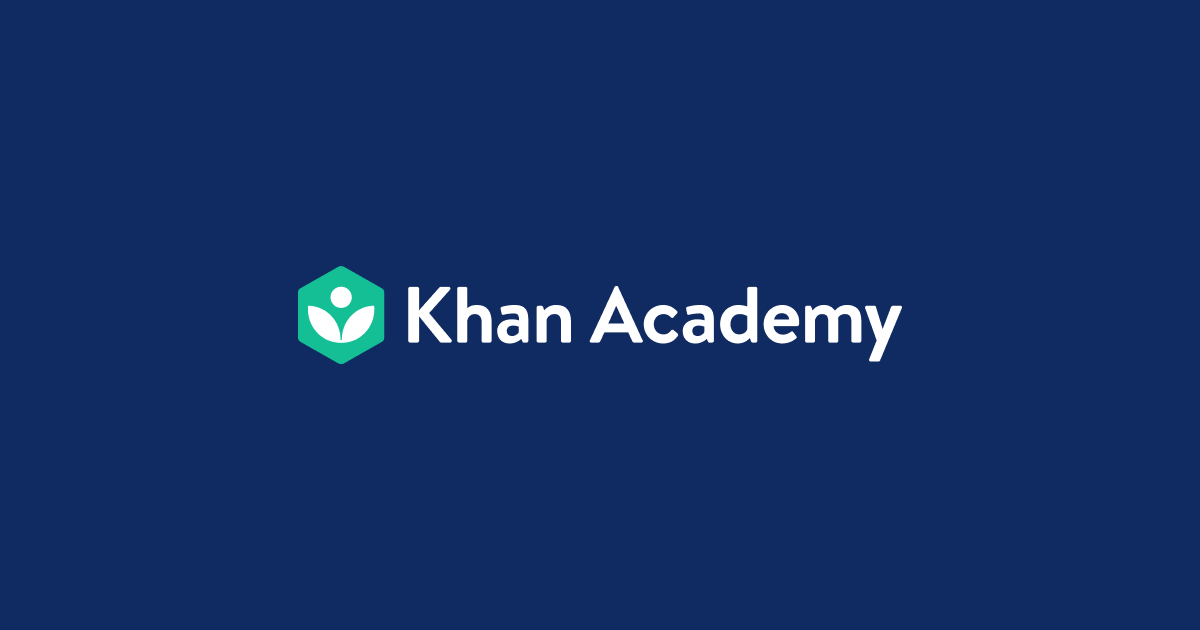 If you are a self-learner and looking for quality study material, videos on education, quizzes, and quality lectures there is no better place than Khan Academy. The best part is that most of the content available on this wonderful app is absolutely free. It charges nothing and its practices are not hideous. Moreover, there is a wide selection of subjects covered on this app that includes maths, physics, biology, history, and much more. All of the learning material is in-depth and can help people from all types of backgrounds and interests. One can learn for fun or to prepare for high-level education like IAS by using Khan Academy. There are a variety of solved previous years' papers, quizzes, and video lectures in the Khan Academy app which makes it a complete package.
Pros-
Reliable content covering a wide array of subjects.

Khan Academy application is totally free.


Different types of modes of gaining knowledge like reading, video content, quizzes, and more.

Suitable for people of all ages.
Cons-
The live teacher interaction feature is missing.

Doesn't have innovative features such as Kahoot to promote learning based on fun and innovative thinking.

Some students may find it boring.

Most of the modes of learning are instruction-based on Khan Academy and do not promote students' participation.
Conclusion
Online learning apps are great for students and the above-mentioned apps are great and serve targeted students or people effectively. Moreover, choosing one can help a student or a learner gain significant knowledge from their PCs or mobile phone screen while being in the comfort of their homes. The future also looks brighter for Edtech apps.