Ukraine has been attacked by Russia and most of the world is very much upset and upfront in criticizing Russia. Especially, democratic countries are up in arms against Russia's move. The United States is leading the charge of criticizing, condemning, and taking measures to isolate Russia. It seems fair as well. Because the invasion of a small and powerless neighbor by a potential world power(Russia) is a terrible and condemnable act. Ukraine is a democratic nation and innocent people are dying.
We know wars are not kind and innocent people experience the maximum impact. We have already seen visuals of women and children taking shelter in basements when shelling of bombs is taking place and missiles hitting the civilian buildings. More than 5000 have already died and more than 1 million people have fled Ukraine to save themselves. The state of Ukraine is really sad and anyone in the right mind will not take side with Russia.
People are dying in an unprovoked invasion and still, India, the torchbearer for democratic values, has not criticized the Russian government, why is that? Well, there are a few valid reasons why India has been reluctant to condemn Russia's action
Reason For India's Stand:
1. India's Historical Relationship with Russia: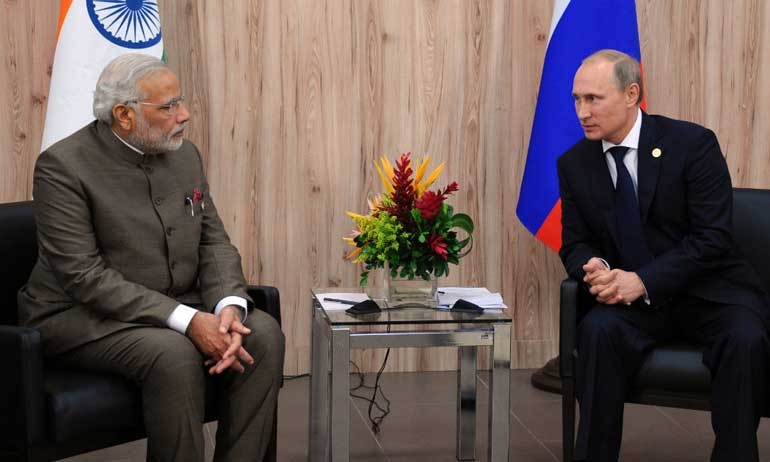 Every average Indian must have heard this line, "Russia Sacha dost hai India Ka(Russia is India's true friend)" This is very much true. Look at the history of India, especially after independence. India has always got support internationally, politically, and military-wise from Russia
Take a look at these historical movements when Russia supported India:
India has received consistent support on the Kashmir issue on the world stage from Russia.

In the 1971 war with Pakistan, Russia sent its nuclear submarines to counter the USA threat. It was a pivotal moment in the war, and the rest we know what happened afterward. The war resulted in India's victory and the birth of Bangladesh.

Russia has always supported India  to become the permanent member state in the United Nations 

In addition, Russia has vocally backed India joining the NSG(Nuclear suppliers group) and APEC( Asia-Pacific Economic Cooperation) 
Russia -India bilateral trade amounted to 8.1 billion dollars in 2020-2021. 
2.
Russia's Military Support To India :
Russia is the largest supplier of army equipment and machines. The country supplies almost 68% of all weapons that India imports. It is not just the matter of buying equipment once but the majority of this weaponry needs servicing, parts, and technological support that Russia provides to India. If India does condemn Russia, it could result in catastrophic problems for the Indian military, airforce, and Navy. It is true that India has made efforts in recent years to diversify its import. The recent example of buying Rafale fighter jets from France is a good example of it. However, 90 percent of war-ready planes like Sukhoi -30, Mig-29 come from Russia only.  India cannot afford to make Russia unhappy since the air force relies on parts and technologies that come from  Russia.
3. S-400 Missile Deal :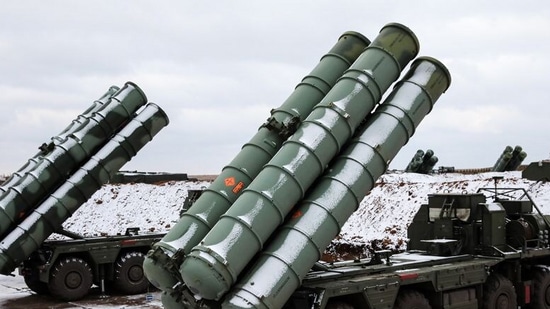 India is eager to purchase S-400 missiles from Russia. These missiles are one of the best air defense systems in the world. India needs to get S-400 missiles to counter both Pakistan and China. On 5th October 2018, India signed a deal to purchase an S-400 missile defense system from Russia valued at USD $5.43 billion despite threats from the United States that it would put economic sanctions on India. Condemning Russia openly will jeopardize the deal.
4. Political Reasons:
India has always been a country that has not favored any particular alliance ever since its independence. Even during the cold war, it did not support either the USA or Russia and followed non-alignment as a state policy. Even during those times, it was a well-known fact that if Pakistan took help from the USA (It is no secret that the United States supported Pakistan during the 1965 and 1971 wars) to wage war against India, Russia was always there to help India. The relationship between two great nations has such a deep bond that putting it in danger for Russia's invasion of Ukraine is just not feasible. 
Why Some Experts Believed India Might Condemn Russia:
Few experts believed that there was a possibility that India might condemn Russia and hold Russia accountable for its actions. The reason is the close alliance between India and the USA, which has grown into a great partnership and mutual respect for each other in recent years. India and the United States both are democracies and the contribution of the Indian diaspora receives respect from the USA. Both countries seem like natural partners and in recent years heads of both nations have publicly supported each other. India needs the support of the USA to counter the threat of China as well. 
The United States has openly said in recent years that it is open to providing India with cutting-edge aircraft, arms, and military technologies to reduce India's dependence on Russia. India has so far not embraced that idea. Because India's military has tried and tested Russian equipment for a long time. Moreover, the coordination with Russia is far better. Additionally, there is also a factor of pricing. Russian equipment, technologies, machines, and fighter planes are cheaper than the offerings by the USA.  Therefore, despite United States expectations, India has not condemned Russia.
Recent Developments:
India has abstained from voting against Russia in the UNSC meeting and has said it wants both parties (Ukraine and Russia) to reach common ground via talks. News has just come that Mr. Modi spoke to Putin regarding the safe passage for Indians living in Ukraine. India has managed to get the majority of Indians out of the war zone with the support of Russia. Certainly, Russia considers India as its partner.
Is India Right In Its Position?
Now the main question, "Is India right in its position?" then the answer is both yes or no! We live in a strange world that runs on needs, circumstances, and dependency on each other. Indian long reliance on Russia and strong historical bonds certainly do not make the situation easy for India. This Russia and Ukraine war has certainly tested the limits of India's foreign policy. So far India has done well but if the situation escalates and more countries ( Specifically Nato) get involved, it will be even harder for India to take sides. Therefore, we cannot say for certain if India is right in its position now, but only time will tell.