Luxurious Electric Cars In 2023 To Revolutionise Your Travel Experience
Electric cars in 2023 have gained more popularity than traditional cars. Millions of people worldwide embraced the concept for several reasons.
Zero air pollution and affordability top their list of reasons. These cars are affordable as compared to traditional cars.
People of all classes have an interest in EVs these days. Even the automobile industry has realised it.
All electric makers in the world want to capitalise on their interests. They have taken their efforts to the next level for this reason.
We have also decided to take our efforts to the next level for you. Read this post further in order to learn about luxury cars that run on electricity instead of petrol or diesel.
Top 7 Luxurious Electric Cars For You
Try these options available in the market. You will then never want to buy traditional cars that run on petrol or diesel.
Hummer EV3X SUV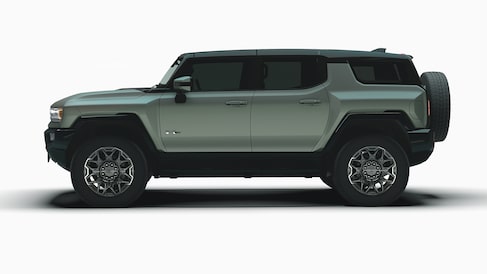 The petrol as well diesel versions of it have been popular among luxury vehicle lovers for decades. But environment lovers also target it due to the level of emission it produces.
GMC deserves full credit for reimagining an emission-free version of such a swanky machine.
Let us tell you some features of this 18-foot luxurious electric military-inspired beast.
Features of GMC Hummer EV3X SUV:
It is priced at around $106,645.
First of all, it is spacious. 
1,000 horsepower is its second specialty. 
Almost 11,500 lb-ft of torque is another specialty of it.
35-inch tires are another specialty of this EV.
An estimated range of 329 kilometres Per Charge. 
Crab Walk it while travelling on terrain or parking. 
UntraVision with 17 camera visions.
Waterproof underbody forward-and-rear-facing cameras are also key specialties of the GMC Hummer EV3X SUV.
Lexus RZ 450e SUV
Lexus RZ 450e SUV is also one of the most luxurious electric cars available in the market. Just spend money between $55,000 to $70,000 and it will be yours forever.
Go for it if you love BEVs (Battery Electric Vehicles). Its manufacturers want to bring it into the category of fully electric vehicles by 2030.
Some Features of It
Two supporting motors. 
All-wheel drive is another feature of it. 
Inside feels more spacious with its panoramic roof. 
A yoke-style steering wheel will prevent hand-over-hand motions also. 
Hassle-free detection of a potential front collision. 
Automatic brakes as well as steering assistance.
Lucid Air Dream Edition – One of the Luxurious Electric Cars
Spend your money on it if you are a Sedan lover. A giant battery, a driving range of 516 miles, spacious first-class legroom, massaging seats, and storage space four times more than other electric cars are a couple of its specialties. Lucid Air Dream Edition reaches its top speed of 60 MPH in less than 2 seconds.
Porsche Taycan Turbo S
Porsche Taycan Turbo S is also one of the best electric cars in 2023 that you can try once. Porsche sports cars are well known for their speed as well as handling.
Their electric version will not disappoint you. Don't know Why? Take a good look at its features then.
800 vault battery is the first reason for it. 
750-hp engine is the second big reason. 
Gains the speed of 60 MPH in just 2.4 seconds. 
Gains its top speed of 120 MPH in a couple of seconds. 
An amazing cockpit is another great thing in it.
Alexis-like Voice Pilot (Just say Hey Porsche) and an excellent combo of Touch and Voice commands are also specialties of it.
GT multifunction sports steering, grip, and handling, and comfortable and spacious seats also put it in the category of the best electric cars in 2023 for someone like you.
Tesla Model X Plaid

Tesla Model X Plaid could be another amazing electric luxury car in 2023 for you. Given below are some of the reasons:
More than 1,020-horsepower tri-motor electric powertrain is the first reason for it.
Drivers can drive this six-seater SUV for up to 333 Kilometres Per Charge. 
Hardly consumes 2.5 seconds to reach 0-60 KPH speed. 
Gigantic 17″ touchscreen.
The left-right tilt of its 17" touchscreen has a vibrant 2200 x 1300 resolution.
Reinvented wheels with a non-circular, futuristic steering device offer a hassle-free view of the road.
Its 22-speaker, 960-watt audio system with Active Road Noise Reduction.
Tesla never compromises on the quality of comfort for passengers and drivers. Everybody in the world knows it.
Mercedes-Benz EQS 580 4Matic
Mercedes-Benz EQS 580 4Matic could be another great option for luxury electric car lovers in the world. Listed below are some reasons for it:
EPA-estimated up to 350 miles of range is the first reason. 
Does not need more than 60 seconds to reach from 0 to 60 KPH speed. 
Amenities usually found in more pricey S-Class Sedans are another reason. 
Environmental lovers will find Ozone friendly. 
An expansive single-glass dashboard panel is its most breathtaking feature. 
A Single glass dashboard panel has a hyper screen and offers an optional touchscreen for all passengers inside it.
Check out their official website if you need some more reasons.
Rolls-Royce Spectre
Who in the world does not love Rolls-Royce cars? Rolls-Royce Spectre could also be a great option in the domain of luxury electric cars in 2023 for everyone.
Try it once for the following reasons:
Its two-door variant can accommodate 4 passengers for up to 520 KM Per Charge. 
22 LED lights in addition to 23-inch wheels.
All-aluminium platform, called Architecture of Luxury is another specialty of it. 
5,453mm length, 2,080mm width, 1,559mm height, and a wheelbase of 3,210mm also make it the best in class. 
More than 4,796 softly illuminated lights inside the door panels. 
handcrafted starlight roof headliner.
Hits 100 KPH in less than 4.5 seconds only.
Again, the list of its features does not end here only.
Also Read – Top Indian Electric Cars
What Are You Waiting For?
Get your money ready in order to try one of these luxury electric cars in 2023 for amazing driving experiences.
Brands like BMW, Ford, Volvo, Polestar, Rivian, Audi, Cadillac, Genesis, Lotus, and Chevrolet could also be great options for those who cannot spend a bucket full of million dollars.
Do you know one more thing? Companies like Virtual Oplossing develop software of technologies used in the software installed in these electric versions of luxurious cars.
Our team is consistently achieving this incredible feat under the leadership of Mr. Prabnek Singh Bedi. He is successfully running a line of businesses. His list of businesses includes but is not limited to Virtual Oplossing Healthcare, IT, and TheBloggerInfo only.
FAQs
 Has Chevrolet Introduced Its Electric Car In The Market?
Yes! Chevrolet has joined the electric bandwagon with the Chevrolet Silverado EV.
 Which BMW Cars Are Available In The Electric Division?
Several BMW cars are available for you in the electric division. BMW 17, BMW iX Drive 40 Series, and BMW 3-Series Touring are examples of it.